Guide: How to structure your eCom Marketing Team for scale
Team Setup: It's the difference between scaling to profit or bankruptcy!
Your marketing team has to change when going from $1M to $10M to $30+M. But nobody talks about it!
So we created a guide that highlights looks at 4 different revenue bands: $1M, $10M, $30M and $50M
For each, we'll tell you what to focus on, common errors we've seen and examples of org charts of companies with that revenue.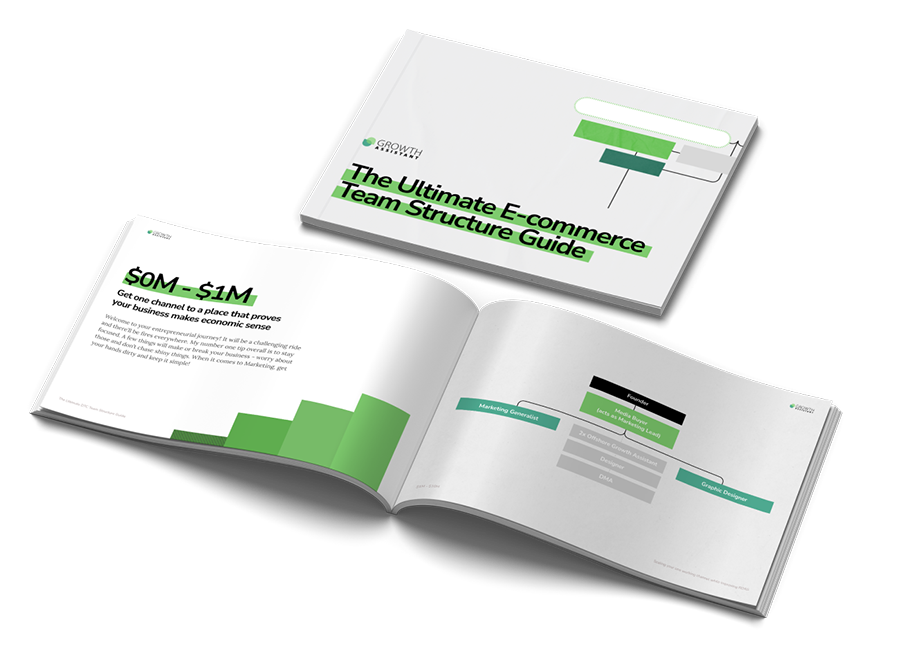 In this guide you will find: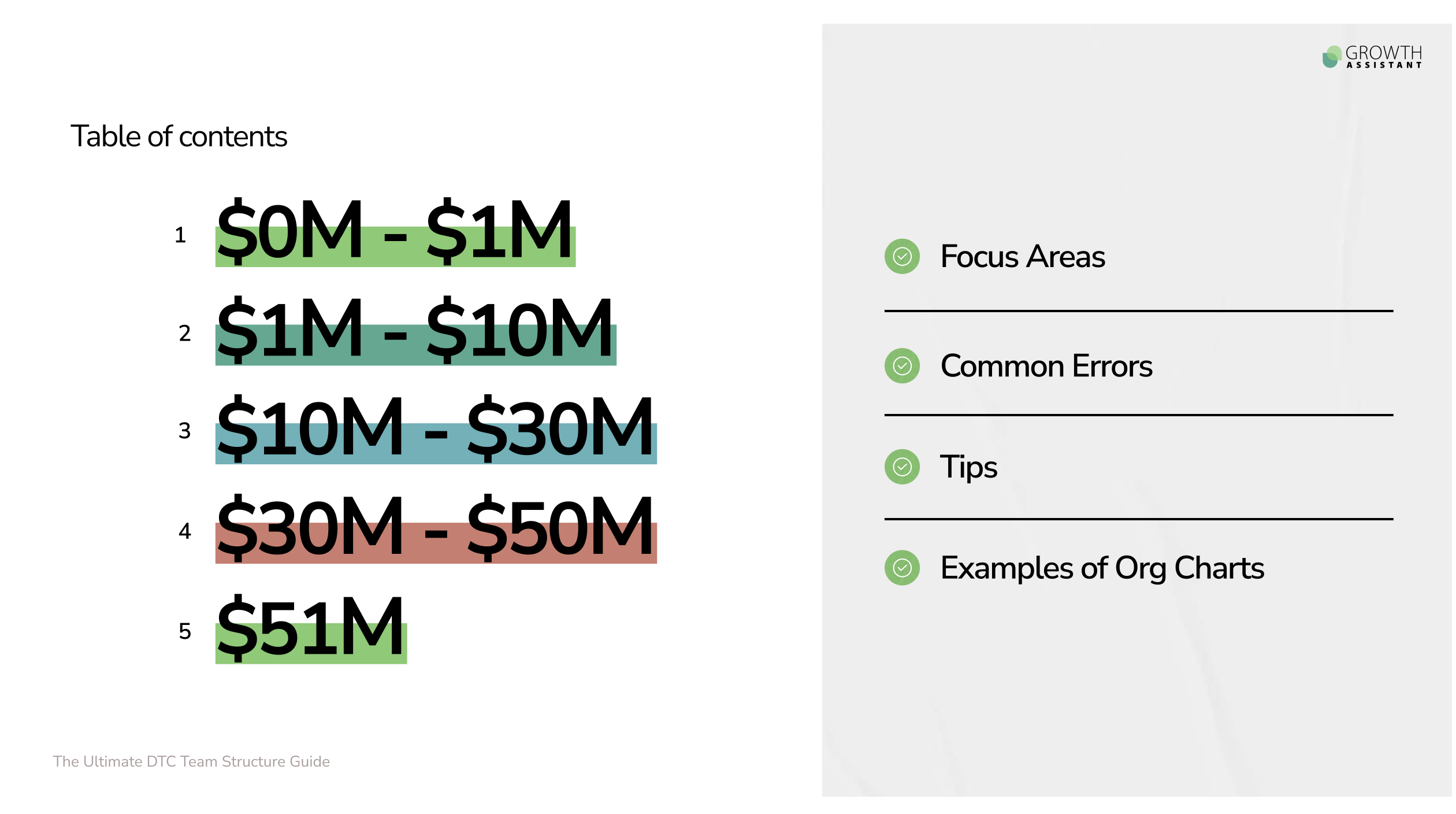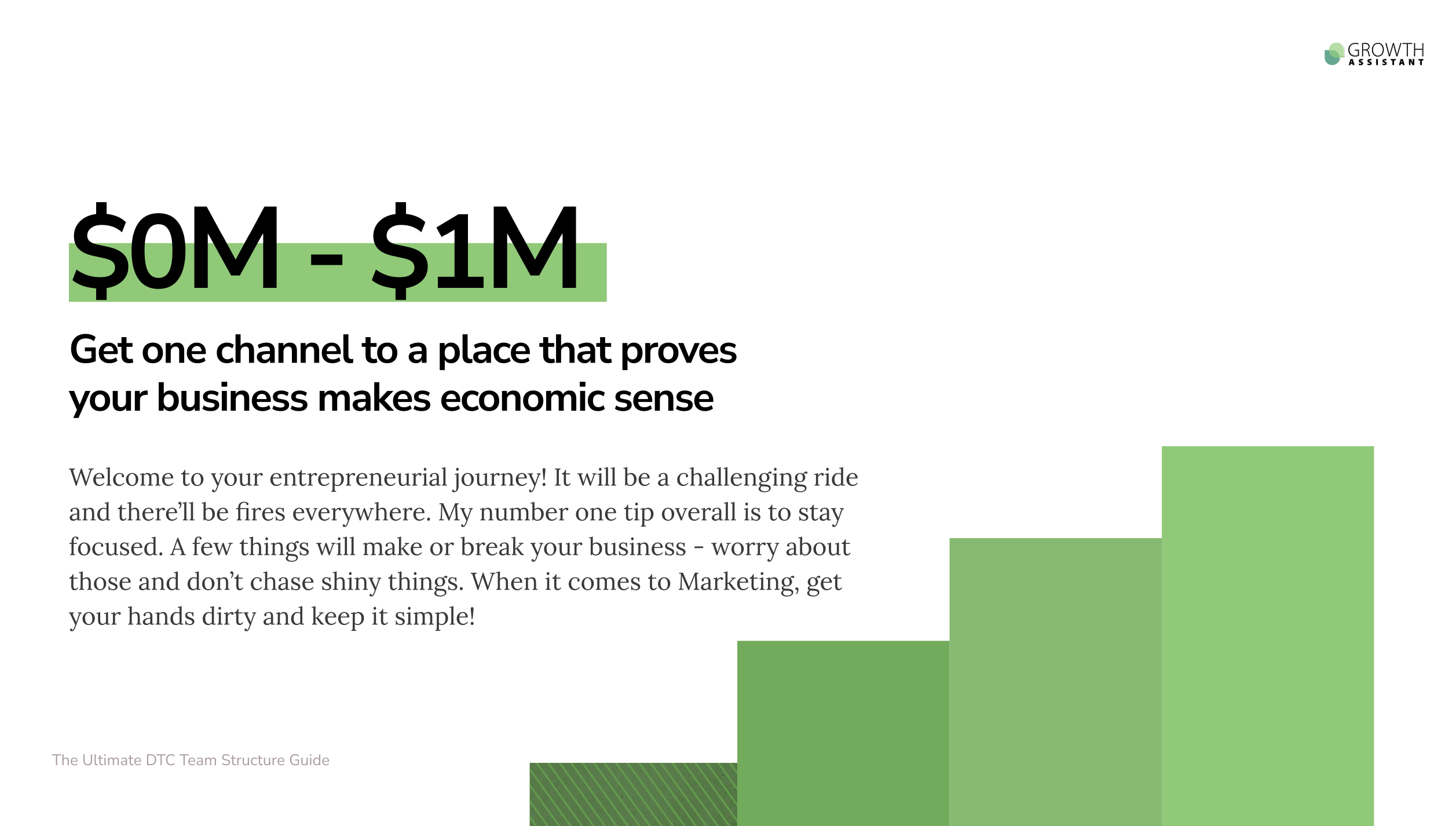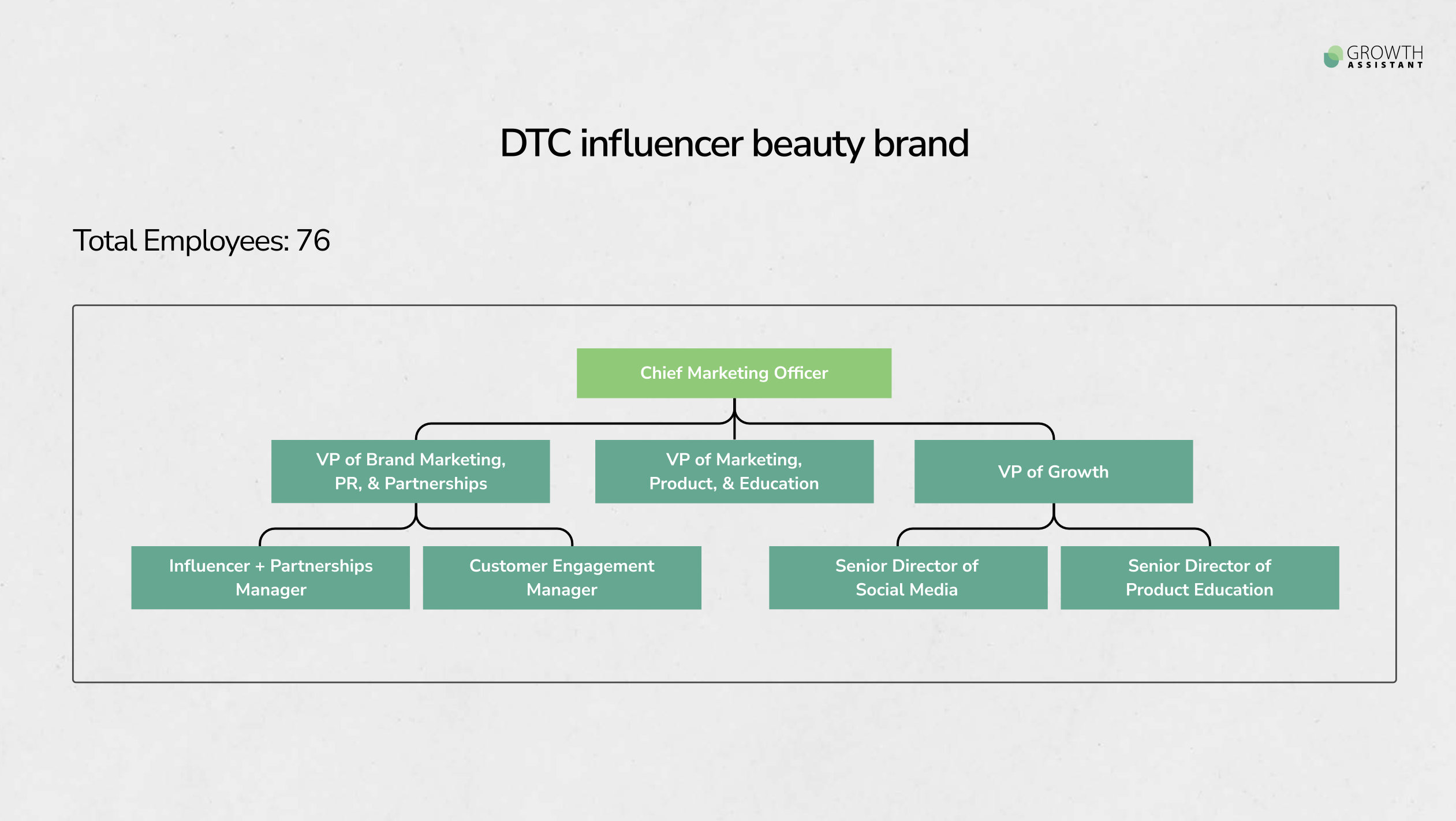 Get the guide now! Set your Marketing team up for success with the proper structure.
Once you submit the form, we'll send the PDF directly to the provided email address.